Play to Learn
We give students the opportunity to learn through play, intellectually and socially, using modern board games.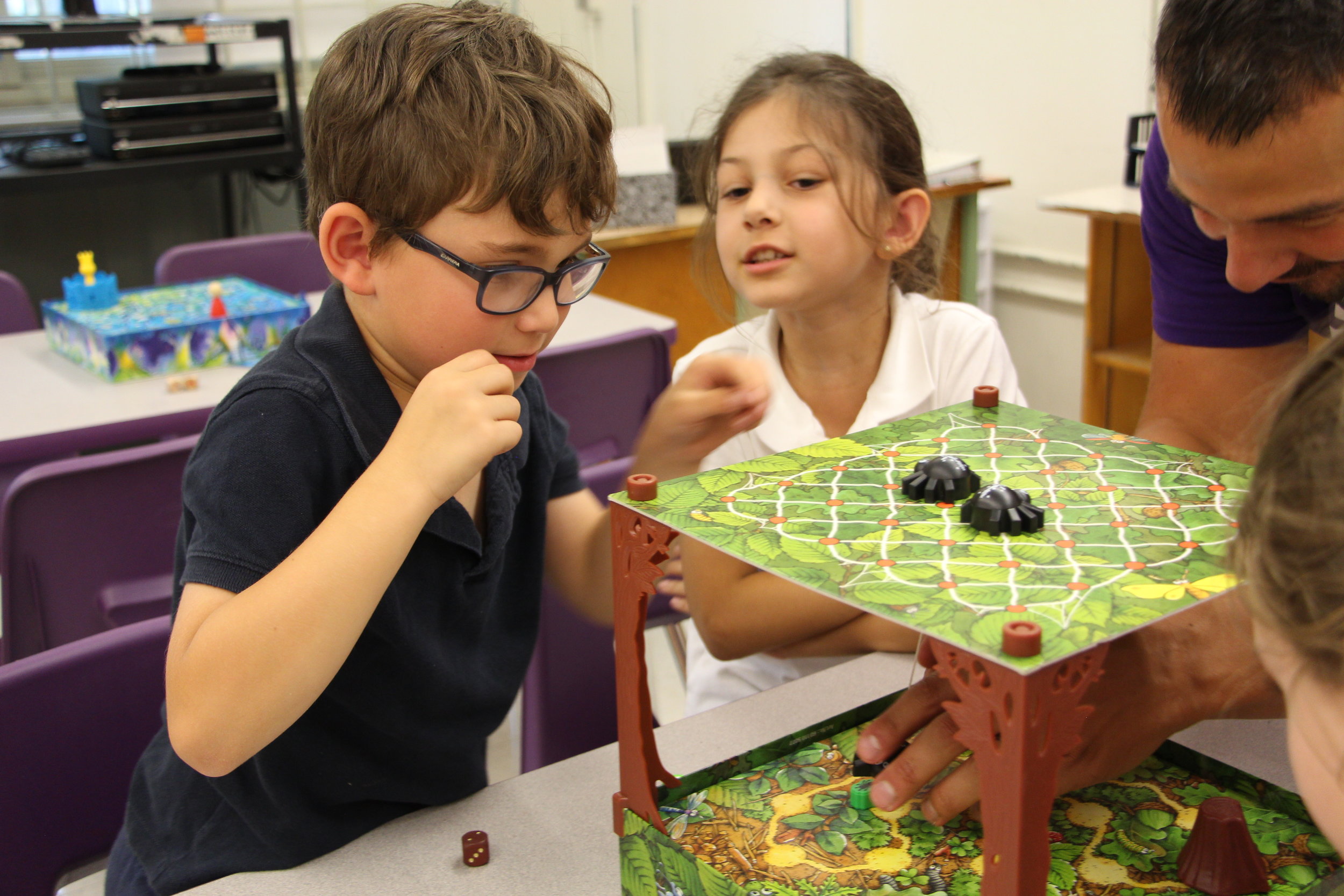 Welcome to All Aboard Games! A site dedicated to education and child development through the use of board games!
We aim to help everyone discover the world of modern board games, and show them how these games differ from the more traditional games like Monopoly, Sorry, Clue, etc. We want to help schools and families see board games in a new light, as more than just a game, something to bring people together and help them grow as individuals.
Programs
Pedagogical day events, extracurricular or in class sessions. We offer a variety services to help our children develop their intellectual and social skills through play.
Pedagogical Day
With the aim of having fun, pedagogical day events give each student 2 one hour blocks to learn and play from 3 - 7 different games, depending on age.
The games selected for these events are socially engaging and highly interactive. With our large variety of games, the children will always be in for a surprise!
EXTRACURRICULAR
weekly 1 hour sessions, at lunch or after school, using a variety of game types and mechanisms.
Highly strategic games to develop critical thinking, storytelling games to evoke the imagination, dexterity games to build on the mind-body connection and of course some party games thrown in to boost our social skills.
In class sessions
Learning through play is a well established concept within the field of education. We want to help teachers capitalize on this by aligning board games to the curriculum. Board games can teach math, programming, language, history and so on. We work with teachers to help them develop specific sessions based on the class needs.